If you are using WordPress to run your e-commerce business and have multiple stores on different locations, You should make it simple and easy for a customer to find your offline stores.
You can very easily add smart search functionality with respect to locations and categories to your site. All you need is WP Store Locator plugin.
This plugin provides a number of options in the WordPress backend to manage your stores and sales managers for the respective franchise.
It is a premium plugin with the free version. The free version is available at WordPress plugin directory while pro version can be downloaded from codecanyon.net.
The most important thing is a security of your WordPress site, an outdated plugin can be very dangerous, This plugin works well with the latest version of WordPress and has been tested up to 4.8.2.
WP Store Locator have awesome and easy to use user interface and displays results with Google map in the front end.
It is a complete package with lots of features like search store, nearby you, stores functionality and much more.
WP Store Locator Features
Manage Stores and Sales managers of all stores.
Create and manage Store Categories and Tags.
Use shortcode [store_locator_show] to display Store Locator Map on the front end.
Display the distances in either km or miles.
Option to change placeholder for search fields
Add your custom marker icon
Search Toggle Disable / Enable option
Easily manage all Map Settings such as Show map on frontend, Map Width, Height, and Type, Search (Unit, radius, enable/disable)
Display street view control, map type control, User Marker, and more…..
Support for popular page builders
Import and export stores and managers data
View store statistics within WordPress dashboard.
Getting Started
After installing and activating this plugin, You will see a new Stores Locator sidebar menu item in the WordPress admin area. Click on the Add New Store button and enter all necessary details.
In the screenshot below, You can see that you have a lot of options. You can provide all the necessary details about your store including:
Name
Description
Phone, Fax
Working Hours
Sales Manager, and
Address
You also have the option to add store categories (If you have different stores for different products), tags, and sales manager for each store.
Display Your Store Info Using A Shortcode
You can use different shortcodes to display different stores with specific details as you like.
[store_locator_show] to show Store Locator search area.
[store_locator_show Location="Madison, AL, USA" radius="25"] to show specific location stores so use shortcode like inside any page.
[store_locator_show city="Madison" radius="50"] to show stores with city wise use that shortcode like inside any page.
[store_locator_show state="Alabama" radius="50"] for specific State so use like inside any page.
[store_locator_show city="Madison" state="Alabama" radius="25"] to show stores with specific state with specific city wise inside any page
Map Settings: Go to Stores Locator > Settings to view all the setting for your Map.
You have a lot of options to fully customize and control the Map view. You can change Map width, height, Map type (RoadMap, Hybrid, Satelite, and Terrain), search unit (KM and Mile), search with tags and categories option, Map search and a lot of other features.
You can also choose from 7 different Map Styles including Standard, silver, retro, dark, night, basic and Aubergine.
Demos: You can view different demos demo.wpexperts.io/wp-multi-store-locator-pro/
WP Store Locator Pro Features
If you are looking for some more awesome features then the developers have brought something more to you in the pro version.
With the pro version, you can use your favorite page builders and export your data as a CSV file.
WP Store Locator Pro has the following great features.
Import and Export: You will have the ability to import/export Stores and Sales manager data. Go to Stores Locator > Import/Export to view all options.
You have four options to import and export Stores and Sales Managers data as a CSV file. You can also download a sample CSV file.
You also have the option to import your new or pending stores data.
Now You Can Use WP Multi-Store Locator With Your Favorite Page Builder
Currently, the following four popular plugins are supported: Divi Builder, Visual Composer, Elementor, and Beaver Builder. In future updates, You will be able to use this plugin with more page builder plugins.
Let's see, how can you use WP Multi-Store Locator with your favorite page builder plugin.
1. Beaver Builder

Go to the page and click Add new to create a new page and click on the Page Builder tab to launch the builder.
From the sidebar menu, click on Advanced Module. You have two options, Sidebar and WP Multi-Store. Drag WP Multi-Store and drop into the editing area.
WP Multi-Store Settings will appear in a popup window. Under General Tab, type the address for your store and under the Advanced tab, You can set margins, visibility, and animations. Click save button and you will see a Map on your page. Finally, click Done and publish your changes.
2. Divi Builder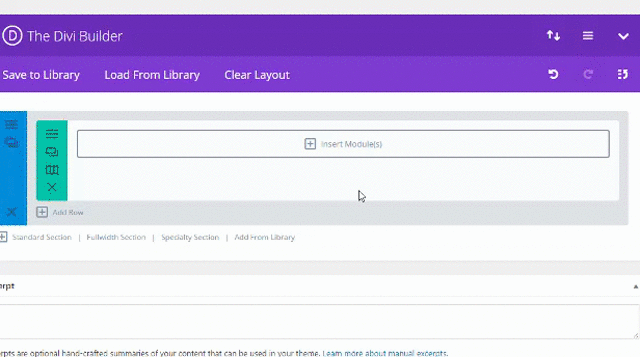 Create a New Page, Add the title for this new page. You can type the name of your store with location.
Click in Use Divi Builder. Click insert module(s), a pop-up window will appear with all the available modules. Select WP Store Locator, Type your store address and select Radius. Save and Exit and publish your page.
3. Elementor Page Builder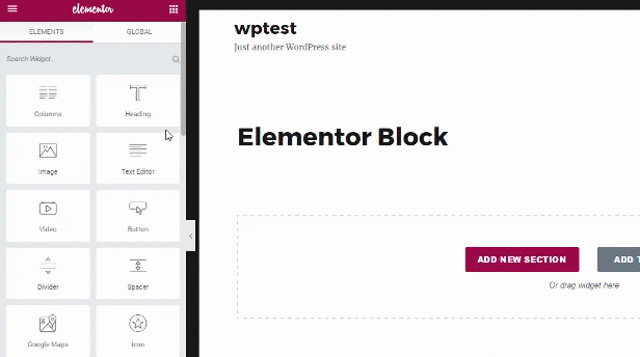 If you are using Elementor page builder plugin, Create a new page or edit an existing page. Click Edit with Elementor button.
Drag and Drop WP Store Locator module into the editing area. On the left side, You will see WP Store Locator options. Type your store address, select radius and click the green save button to publish your changes.
4. Visual Composer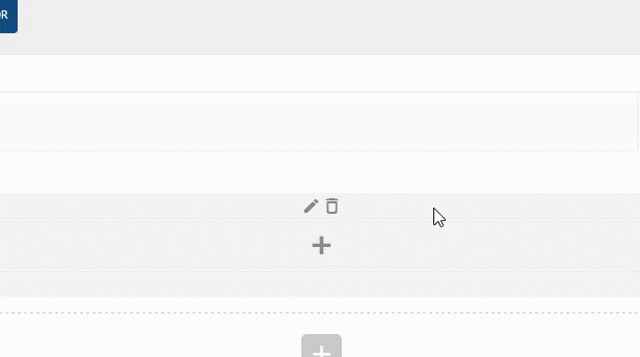 Create a new page and enter page title. Just below the page title, You can see visual composer button. Choose from the Backend Editor or Frontend Editor option to edit the page.
Click Add Element and select WP MultiStore, Type your store address, select Radius for Map, Save changes and Publish your page.
Final Words
There are many other store locators available in the market but the most noticeable features of WP Store Locator are as follows:
Very affordable and has a free version, other plugins are expensive
Most other store locators do not allow CSV import/export feature
You will have the ability to view your store stats
Support for your favorite page builders
The regular license costs only $39 with future updates and 6 months support.
Download Now
Download Free Plugin
Get Pro Version